Pinion Yokes
Driveshaft Specialist has New Pinion Yokes for most vehicles. All of listings are shown down the page.
There are 2 basic types of Pinion yokes.


The pinion yoke on the left does not have tabs. The C-Clips that go on the U-Joint cap actually center and lock the U-Joint in place. You MUST use clips or this U-Joint will come out. The pinion yoke on the right with tabs is used with a outside lock regular U-Joint. The tabs center and lock the U-Joint in place.
Here is a truly Great Example of what NOT TO DO!
This was done in a local well known San Antonio Differential Shop AND the customer was charged for this type of work! This nothing short of incredible and terribly unsafe. I have a hard time believing someone was charged for this type of workmanship and suggested the customer actually put it on his car. This should be called workmanshit!
If the tabs on your pinion yoke are Broken or Worn. Replace the Pinion Yoke!
The tabs can also wear out on a pinion yoke. If there is any visible side to side movement of the U-Joint in the pinion yoke (with a quality U-Joint, not some cheapo Chinese joint) the pinion yoke is worn. This can create a hi-speed (50-70+) buzzy vibration. Having a driveshaft that vibrates creates additional wear on the tabs also.
Getting accurate dimensions on pinion yokes is critical. A dial or digital caliper is recommended. We can go by Differential type but checking all dimensions is the best. Attached are 2 sheets that outline the different measurements needed. With those measurements you can compare on the listings below.
Call if you have any questions. We are happy to assist.

Left - Pinion yoke without tabs Click Diagram
Pinion yoke With tabs>>>> Click Diagram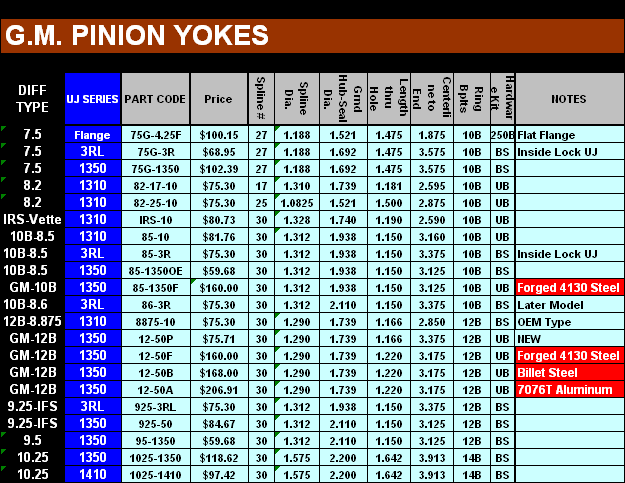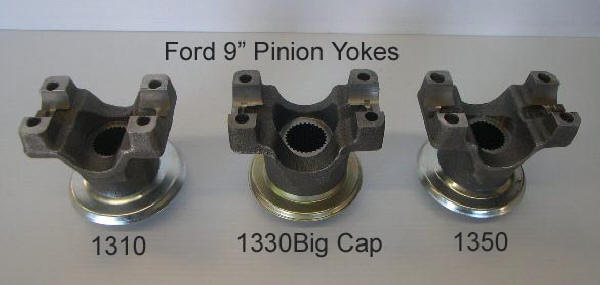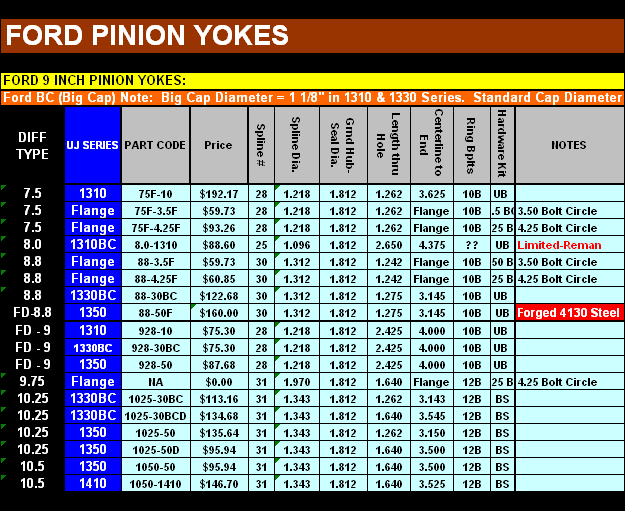 Almost all Early Dodge differential yokes were an inside lock style.
Be absolutely certain that you install the C-Clips on the 2 U-Joint caps that go in the pinion yoke (as shown on the right). Turn these cap/clips to the back and make sure they fully seat in the back machined edges of the pinion yoke The C-Clips perfectly center the U-Joint in the pinion yoke and lock it in place. A U-Joint cap will surely come out if you fail to install the clips.
Note: A 7260 is 2 1/8 (2.125) in between the inner edges and a 7290 is 2 5/8 (2.622) in between the inner edges.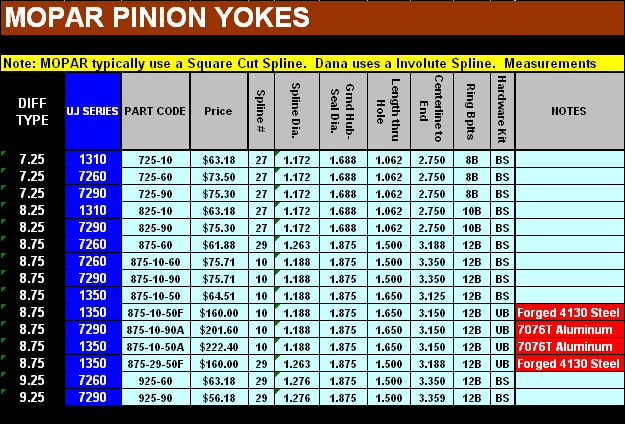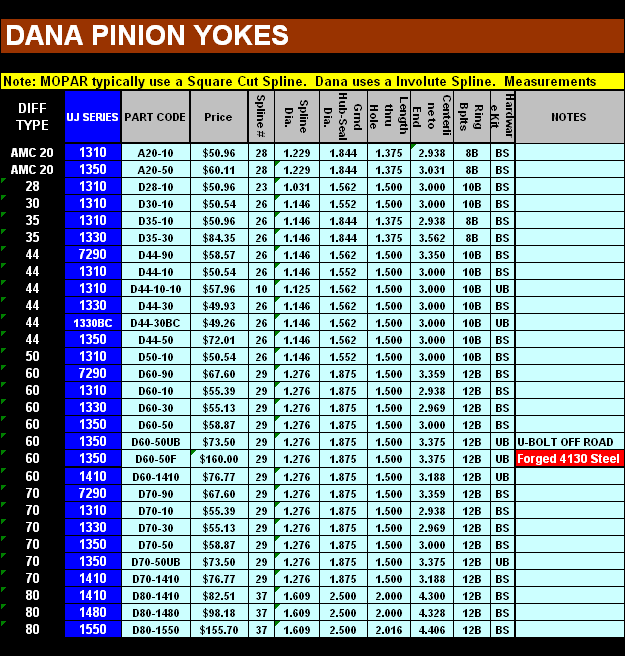 At Driveshaft Specialist we inventory a lot of Pinion and Driveshaft End Yokes. If you don't see what you need. Please Call.
We will need specific measurements. Please have a dial or digital caliper available if possible. Thanks!
Transfer Case End Yokes are in a separate section. Click Here