NOTICE: We CLOSE AT 4 ON FRIDAYS

Notice: FACE MASK/COVERING IS REQUIRED ON THIS PROPERTY
Welcome to Driveshaft Specialist. Established 1955
We Really Do Appreciate Your Business!
Running close to 3 Week Turnaround on most Custom Driveshafts!

Same Day shipping on In-Stock items if ordered by 3p Central.
Please call us. We have nice manners and professional service.
We will not use the cheapest parts just to give you a cheap price. We use top quality parts which in the long run offers the best value. We offer free Tech Advice - call toll free.
We are a real driveshaft shop, not just a reseller like some places.
We know driveshafts and happily assist with free Tech Advice. Click on Shop Photos to see our shop. We also have shipping locations in California and Missouri. Custom Driveshaft work is done primarily in our San Antonio facility.
New listings for Chrysler, Cadillac, Jeep, Touareg, Mercedes and other vehicles. Please call if you don't see your car listed.
Aluminum Driveshafts
DODGE - CHEVY Diesel and Gas Truck Conversions from 2 pc. See our Truck page for more info. We can do Fords with a slip yoke at the transfer case.
We offer Aluminum drive shafts for most Domestic Cars, Trucks and Imports. We can custom build an Aluminum driveshaft for your vehicle.
Home of the Big 5.0x.125 Aluminum Driveshafts!
We do more of these than most other shops combined. We use all Heavy Duty USA components with precision workmanship and balancing. Your truck will drive much better with our driveshaft. We promise!
IMPORT DRIVESHAFTS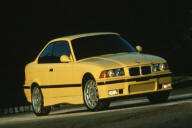 We offer New and/or Remanufactured Driveshafts depending on models.
Please click on the Import Section for more information.
NEW ITEM: Kia Sorento Driveshafts. We have complete remanufactured units available. We also sell the U-Joints and center driveshaft support bearing separately.
TRUCK DRIVESHAFTS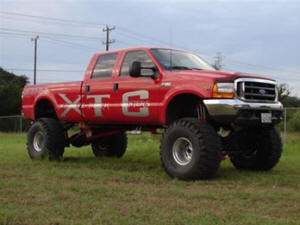 Front and Rear Driveshafts for Trucks. Steel and Aluminum. We have the BIG 5" diameter Aluminum Driveshafts.
Custom - Stock - Lifted - Lowered - Performance

Ford Trucks 2005 and up Non Rebuildable Driveshafts
We offer new Heavy Duty Driveshafts that are fully rebuildable. See Ford Trucks in the Truck section for more information.
SPRINTER VANS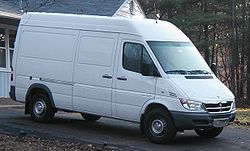 Driveshaft Problems? We can help! We offer 100% new Driveshafts with stronger 1350 series U-Joints. The U-Joints are fully field serviceable (easily changed) and available at any auto parts store.
Click Sprinter for more information.
Please Call for Additional Information. Thanks!
PERFORMANCE DRIVESHAFTS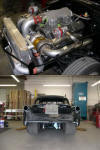 If you are making a lot of Horsepower we can build you a driveshaft.
We use top quality components made in the USA.
Click left image for big photo.
We use the Spicer XL series U-Joint. This is a cold forged solid cross U-Joint. We have never had this U-Joint break.
Road Racing or Drag Racing - We can build a driveshaft that runs perfectly smooth for you!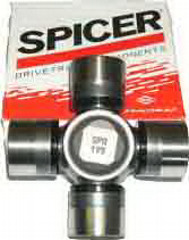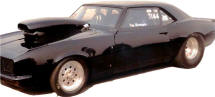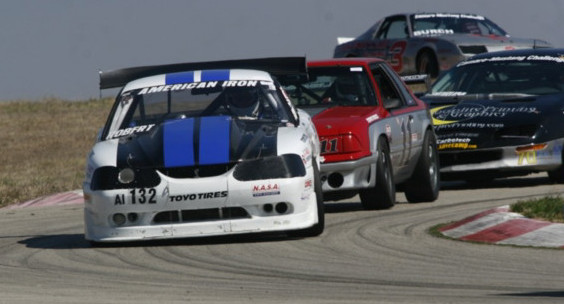 Muscle Cars - Street Rods - Classics - Late Models
OLD or New
We can build a driveshaft for any Engine - Transmission and Differential application at no extra cost.
We offer Driveshafts in Steel or Aluminum
All Driveshafts assembled and High Speed Balanced.
All photos are customer cars.
If we have done a driveshaft for you, or going to build one for you we would like a photo of you car. Thanks!
We would appreciate the opportunity to build a driveshaft for you.
We offer Professional Quality Service and Support. If you are not 100% happy with our quality and workmanship we want to know about it. See the Customer Comments section for references.
Please call with any questions.
We are happy to assist in any way possible.
Note: Pricing is subject to change